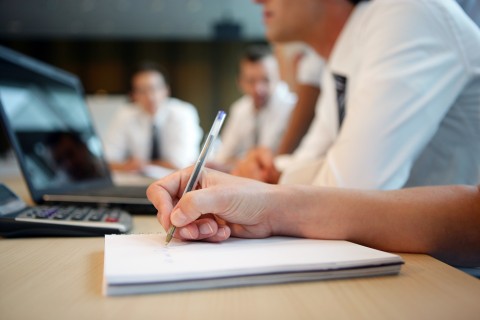 As the offshore wind industry continues gaining in maturity, with more investment commitments across Europe, risk mitigation is becoming an increasingly important area for developers and investors.
Insurance providers have an important role to play, providing not only financial solutions for risk mitigation, but also helping wind turbine installation projects to get on track again in the event of a major incident.
But avoiding such incidents is in the interests of all. Indeed, the offshore wind industry needs to work towards more robust solutions that guarantee completion of offshore wind turbine assembly and repair.
If a claim is made, however, and the insurance provider steps in to complete the installation, it is vital the installation is completed quickly.
Challenges of major component repairs
Let's take an example of where the insurer takes responsibility for a turbine repair.
When we hire a vessel, we don't want it to sit in the harbour for long periods waiting for optimal sailing conditions. And when it does sail, we want it to be able to perform its function. But unfortunately, we experience that vessels are unutilised for about 40 percent of the time they are contracted for.
So it's clear we need to look for ways to improve vessel utilisation in order to complete repairs more efficiently. Yet several trends are making this more of a challenge.
We are seeing increasing levels of construction over winter. This usually means a higher risk of the vessel being prevented from sailing due to adverse weather conditions.
At the same time, wind turbines are increasing in size. Longer blades are more sensitive to wind, and in most cases, installation is impractical in wind speeds of more than 12 m/s.
This can have a significant effect on insurers. If an incident occurs and causes delays, it increases liability and exposure to vessel costs during repairs and could result in revenue loss.
Approximately 40 percent of claims costs are related to vessel costs and insurers' exposure to vessels waiting on weather during a repair process. Any mitigation of this would be beneficial not only to the insurer, but also the insured.
What do insurers expect of risk mitigation?
As installation demands increase, insurers without doubt want to reduce their exposure. They are demanding robust solutions for risk mitigation, enabling guaranteed completion of turbine installations and see this as vital for the continued positive progression of the offshore wind industry.
In some areas, current installation methods do not provide sufficient certainty, and I believe further developments are essential.
Such developments could be within the technologies used on installation vessels, allowing turbines to be installed in higher winds and seas while not compromising on safety. The industry appears to be lagging behind in this area, which is a shame given the potential.
If we look ahead to a time when the industry has moved on with significant technological advancements, there are significant upsides.
Of course, we need to bear in mind that all new projects are priced on their own merits and that many factors affect insurers' rating structures, one of which is the risk mitigation undertaken by the insured. But if we deem the mitigation greater than expected, then it is likely that insurers will be willing to provide broader coverage or lower premiums.
Surely, this would be a positive development as the industry looks for more certainty and lower levelised cost of energy (LCOE).
Like this post? Subscribe now and get notified about new content!